The Town of Prescott is proud of its arts, culture and events scene. As we continue to grow and develop, we will be adding new and supporting existing events to our community.
Prescott is currently home to many events throughout the year. Whether it be news from our committee or council meetings, municipal events, BIA or special events put on by local community groups or organizations, we want to share it with you.
The ToP Museum & Visitor Centre open hours are Wednesday-Saturday from 11am-5pm! Be sure to pop in take a self-guided tour, or, ask one of our awesome team members for a more detailed tour!  
This is also a great spot to pick up some Prescott swag! 
The Town of Prescott is happy to have a recreation lending library within our community!  
Interested in lending some equipment/games?  
Contact Samantha at sjoudoinmiller@prescott.ca 
Tuesdays & Thursdays: 6-8PM 
Location: Leo Boivin Community Centre 
Cost: $5 drop-in rate, or buy a $15 monthly  membership.(Active for one month from date of purchase) 
*Please bring your own indoor shoes, paddle and pickleballs. Limited equipment will be available for use.
Gentle Strech
in Prescott
Program runs:
Fridays from 9 - 9:50am
September 29 - December 15
Prescott Town Hall
360 Dibble Street West.
Registration required.
Please call Brockville YMCA
at 613-342-7961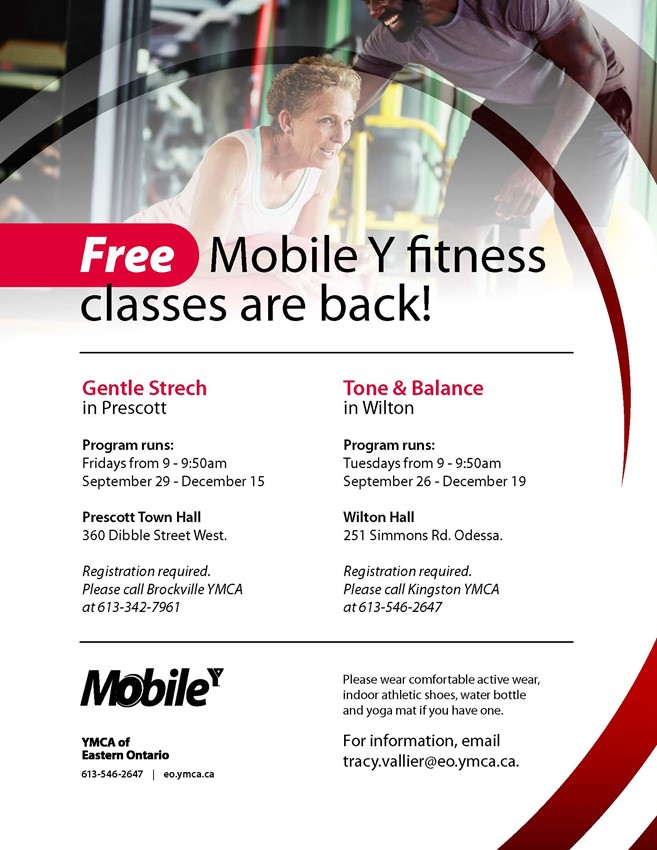 Capturing past activities and events