The Prescott Public Library offers an array of programming.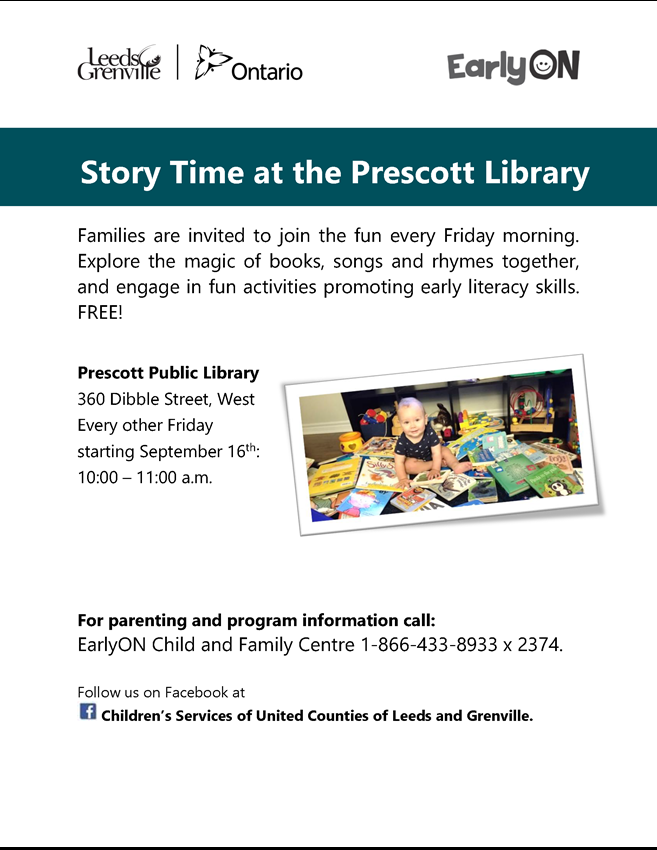 Story Time at the Prescott Library with EarlyON
Families are invited to join the fun every other Friday
starting September 16th: 10:00 – 11:00 a.m.  Explore the magic of books, songs, rhymes, and engage in fun activities promoting early literacy skills.
Spaces are limited for this program and pre-registration is required. This a free program for families.
To register, call 1-866-433-8933 x 2374.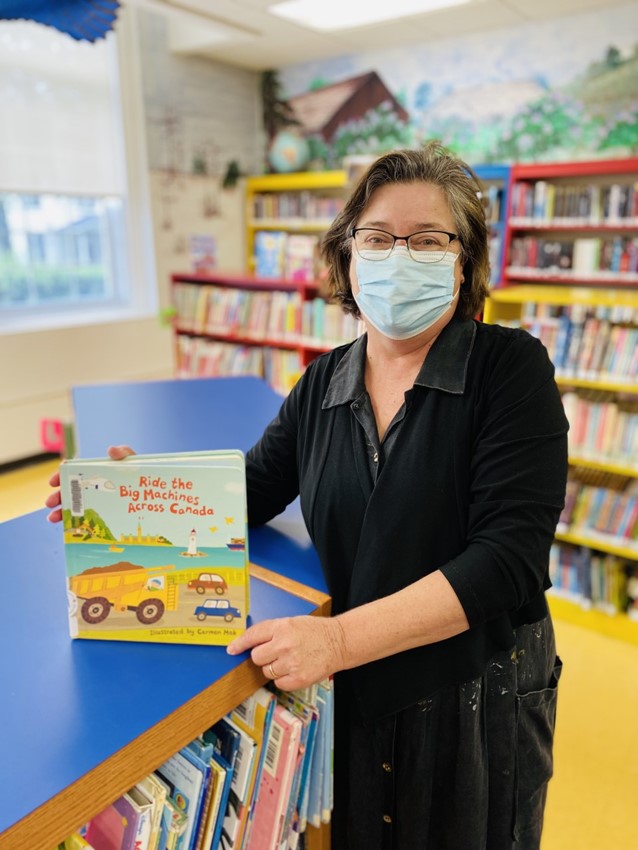 Virtual Story Time
Storytime is now virtual! Find us on Facebook @TownofPrescottPublicLibrary to tune in Friday mornings at 10:30 a.m. to see what story is being read! 
Share the joy of reading and spark your child's curiosity with books.

MAPSacks
Did you know the Prescott Public Library now has MAPSacks? The Library currently has 3 MAPSacks available to borrow.MAPSacks include: Sky Signs, Honkers & Quackers, and Scavengers.  
MAPSacks include books, activities, and outside toys!